The inspiration for my blog name.
Do you like woodworking?
Do you want to build stuff? Then this blog is for you.
wood

fever

.net
is really a "How-To" blog. With each project I discuss the following…
Learn the process of building furniture. I go through each project step-by-step from design ideas all the way to delivery. This blog is about building things.
Shop upgrades. I discuss improvements to my shop. I try to add something new with each project I build. Maybe it's an improvement you might want to do, or maybe you've made a similar upgrade, but accomplished it in a different or unique way. I'd love to hear about it, so feel free to send me an email or leave me a comment.
How to keep it simple. I don't have a lot of money to spend on power tools, so my shop is very basic. Therefore I design and construct projects with this limitation in mind. And when it comes to hand tools, I use them sparingly. Not because I dislike them; rather, they intimidate me. A trait I hope to change over the next few years and I'll be writing about it as a make this change. I'll need encouragement, so seriously, if you like hand tools, I am all ears.
My woodworking experience…
I have been a hobbyist woodworker since 1983.
I have completed several projects on a commission basis.
Virtually all of the projects I have completed over the past 28 years are of my own design (see some of them here).
I have written four downloadable project plans which detail the process of building specific projects.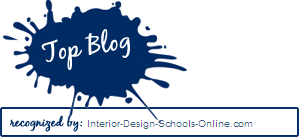 wood

fever

.net
is listed as a Top 50 Woodworking Blog.
I live in Pelham, Alabama which is near Birmingham and I have been woodworking for almost 30 years. My day job is selling for
Mohawk Industries
. I tackle woodworking projects in my basement shop. I have a very basic shop set up: a nice Jet table saw and band saw. I have a DeWalt router and router table; a DeWalt powered miter saw; an old Sears jointer; and a Delta bench top planer and dust collection system (I have not completed the hook-up to all areas of my shop). Pretty simple. I am 95% a power tool guy, but I do plan to begin working more with hand tools.
The name of my blog is a play on the famous Saturday Night Live "cowbell" skit. You can find more info about it
here
.
My email address
is
jeffobranch@hotmail.com
.